Read What Our Patients Say About SEMI's Doctors and Practitioners!
SEMI's number one priority is helping each of our patients regain their strength and overcome injuries and pain. Below, read real stories from our patients, and learn how the staff at SEMI have helped them recover and resume painfree living!
---
5
Dear Dr. Stoddard,

When I first came to you with a torn tendon at the top of my hamstring, truthfully, I wasn't so sure Stem Cell PRP could work. I had never heard of it before...and it seemed too good to be true. But I decided it was worth a shot because I desperately wanted to get back to running. And the pain was also interfering with my practice as a yoga teacher.

So in September of 2015, you performed the procedure, and 6 months of treatment followed. During recovery, I maintained my fitness level at group exercise classes, with some modifications, but I didn't attempt to run for fear that running would undo all the healing you had done. My yoga practice became stronger and my confidence grew. You continued to encourage me and assure me that my injury was gone; that the procedure had been a success. So in June of 2016, I began my return to running with one slow kilometer on the treadmill. I gradually increased my distance and pace over time until I was running 8 km every Saturday morning. Well, last week, I ran my first 10k race since my injury.....and I was FIRST in my age group! I was ecstatic! And at the age of 46, I was 14th out of 307 female runners. That means I beat out a whole lotta younger ladies, most of whom were free of injuries like the one that I had experienced.

My first emotion as I heard those race results was gratitude toward you. Honestly, I can't overstate this. You gave me back something I loved. And that feeling of accomplishment as I crossed that finish line...it's indescribable. Without you, there would have been no medal around my neck that day. Or any day. And guess what? I encouraged my nine year old son to enter the race with me too (the 5k option) and he finished 2nd in his age group! Had I not run this race, neither would he, and so your skill as a doctor essentially produced two medals that day!

Thank you, Dr. Stoddard, for your expertise, your precision, your responsiveness your compassion. You are an exemplary physician and I am forever grateful to you for changing my life.
Joni Rauen
---
5
I would like to say my experience at S.E.M.I was successful and very professional. Dr. Stoddard was with me every step of the way, along with great physio treatments after the injection. My knees were in bad shape to say the least and now I am back to not only running what I was used to, but longer distances pain free! I take this opportunity to tell everyone that stem cell works!! Thank you again for giving me back my love of participating in sports again, in particular running. I definitely recommend S.E.M.I.
John Slattery
---
5
I was a client from Aug 2017 - Jan 2018 for a ruptured Achilles. My Practitioner helped expedite my recovery to get back into competitive powerlifting and sports in general.
I was able to fully play volleyball again in under 5 months, despite also fracturing a toe along the way. I also competed in a provincial powerlifting meet this past weekend, and managed to place first in my weight class by setting new personal records.
I honestly don't think I would get back into sports at this level if I had gone elsewhere for physio. I truly appreciate the dedication and care my Practitioner puts into her work, and I wanted to share the fruits of our labour.
Nathan Ly
---
5
About 18 months ago, I suffered an injury to my left ankle and proceeded to hobble around, taking time off gym and had thought it healed. I was told it was shin splints.

In April of this year, I felt my ankle twist while standing still and continued to go to gym and hobble. A good friend of mine saw my ankle and said, You need to see Dr Stoddard at Semi.

I called and spoke to someone that night and she made an appointment for me to see Dr Stoddard..... first MRI, then back to see him, talk of fracture, xrays to confirm and then I was prescribed an air cast. I was referred to a Practitioner for further treatment. On June 29 I got my cast. As the summer progressed, I was able to see results. Got the cast off on November 7, allowed to walk more, up to 20,000 steps (before I was doing 35,000) and with further treatment, I will continue to improve.

I owe a lot to Dr Stoddard, the Practitioners at Semi, the wonderful front desk staff, Regina, Roxanne and Courtney who made ever visit wonderful.

Thank you! I tell everyone who has ever been hurt to call!
Jana aka Pinky
---
5
Hi my name is Denise Belanger and I was diagnosed with rotator cuff tendonitis December 2009.

I wanted to take this time to write a bit about my experience at Toronto Semi and the professionalism I received while being treated. Upon entering the front door I was greeted by the manager Roxanne Walsh who was extremely professional, courteous and understanding. The receptionists were very approachable, kind, caring and helpful. I was immediately set up with my Practitioner who was very approachable, friendly and kind. At the early stages of my treatment I would have to say it wasn't fun at all with the amount of pain I was in. My Practitioner, however, recognized how much pain I was in and was extremely careful with my shoulder. She gave me exercises to strengthen my tendon. It took about 3-4 months for my shoulder to finally heal with the help of the massage therapist Rick Maceroni. Oh my god is all I have to say! After my first massage I wanted to marry him. I have had a lot of massages in my day but Mr. Maceroni is by far the best I have ever had. I will no longer go to anyone else. All staff were prompt and efficient.

I was extremely satisfied with the way I had seen everyone being treated.
Everyone like runners, armed forces personnel, hockey players, tennis players all seemed satisfied. I remember a time once when my therapist was finished with me and she had gone on to her next client who seemed agitated that her body wasn't healing as fast as she wanted it to. I was really impressed with how she handled the situation and how she reaffirmed her to stick with the exercises she needed to do. I too was there and the doctor had given me a second opinion and a rough time of my healing process.
Overall I am extremely impressed with Toronto Semi and I would sincerely like to thank you all. Keep up the learning as you are all great teachers.
Denise Belanger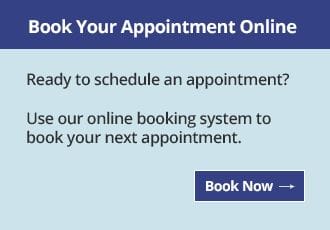 I have never been disappointed with the service of SEMI and I continue to marvel at the high professional standards exhibited by all members of your staff. I would, without hesitation, recommend an...
Suelyn A. Cheong
Contact Us Today
We can help with your sports medicine or therapy needs.
Tip of the Month
Remember to stay hydrated in the summer months, especially when performing outdoor activity. Often when we are in the enjoying our time in the water while swimming, water skiing or simply floating we don't realize that we are sweating. Ensure you are consuming water regularly to keep fatigue at bay and promote injury recovery.