What is "Sport Medicine"?
Inaccurately named, many people associate this field with "competitive athletes". This is unfortunate, as Sport Medicine applies to many classes of people in addition to competitive athletes. Because of this, it would more appropriately be called "Activity Medicine". This specialty deals with diagnosis and treatment of activity related injuries to muscles, tendons, nerves, ligaments, bones and joints, whether they be from a bona fide sport, work or other "non-sport" related causes. Sport Medicine is especially concerned with non-surgical approaches to these injuries, and, in addition, requires in depth understanding of several other areas, including nutrition, exercise physiology, exercise prescription, internal medicine, pregnancy and exercise as well as biomechanics.
In Canada, How Do I Know Who Qualifies as a Sport Medicine Physician?
To be a Sport Medicine Physician in Canada, first one must be a Medical Doctor registered with the local provincial College of Physicians and Surgeons. The individual must then pass a rigorous certification exam administered by the Canadian Academy of Sport and Exercise Medicine (CASEM). Successful completion of this exam confers the designation of "Diploma of Sport Medicine" after the doctor's name, often abbreviated as "Dip Sp Med".
Is there any other training/certification that contributes to the expertise of a Sport Medicine Physician?
Yes! Many Canadian Sport Medicine Physicians have acquired fellowship/post graduate training in Sport Medicine from various national/international University Institutions. One such post graduate degree is a Master Degree in Sport Medicine, designated as "M Sp Med" in the nominals of the individual.
How do I find a qualified Sport Medicine Physician in my area?
You may contact your family doctor who may know of an individual with appropriate training and credentials and thus arrange a referral. Alternatively, the Canadian Academy of Sport and Exercise Medicine can be contacted at www.casm-acms.org.
Does SEMI offer Sport Medicine consultation?
Yes. SEMI offers full time Sport Medicine consultations, with their Sport Medicine Physicians having been certified by the Canadian Academy of Sport and Exercise Medicine (CASEM), in addition to possessing many other relevant credentials.
Do I need a referral?
We always encourage involving your family doctor, but strictly speaking, you do not need a referral to consult with the sport medicine doctors at SEMI.
Sport Medicine Consultation is covered by:
Provincial Health Plan for Canadian Residents (OHIP in Ontario)
Private fees apply for non Canadian Residents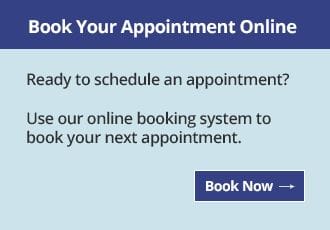 Thank you to your staff! Thanks to your diagnosis, treatment and support I was able to fully recover from a back injury and (other minor injuries) to complete in Ironman Canada 2003. A year ago I...
Tracy Garey
Contact Us Today
We can help with your sports medicine or therapy needs.
Tip of the Month
Breathe (through your diaphragm) while you exercise. Don't hold your breath!