Give Sports Massage a Try to Reduce Pain From Your Sports Injury
Massage therapy is recognized as one of the oldest methods of healing, with references in medical texts nearly 4,000 years old. Modern sports massage techniques can be traced back to the 1700s with the development of Swedish massage, the first systematic method of therapeutic massage based on anatomy and physiology.
Sports massage most commonly includes the application of pressure and kneading to muscles, joints, fascia, tendons, ligaments, skin, nerves, blood vessels and lymph vessels.
What Does Sports Massage Help With?
Sports massage has a myriad of positive benefits for a variety of sports injuries and conditions. These include:
Expedited healing of sports injuries
Loosening of tight, tired and achy muscles
Increasing flexibility and range of motion
Diminishing chronic pain
Calming of the nervous system
Lowering of heart rate and blood pressure
Enhancing skin tone
Strengthening the immune system
Reducing tension headaches and mental stress
Improving concentration
Promoting restful sleep
Aiding in mental relaxation
In addition, massage therapy is one of the most efficient ways to prevent sports injuries during periods of high volume training, stress and activity.
Are Sports Massage Therapists Regulated?
Absolutely. Massage therapists are regulated health professionals who demonstrate skill in a variety of massage therapies.
Only members of the College of Massage Therapists of a province or territory are permitted to use the title Massage Therapist or Registered Massage Therapist and use the letters MT or RMT with their names.
Registered Massage Therapists have completed a 2-3 year (2200 hour) diploma programme from a recognized massage therapy school.
Massage therapists participate in a Quality Assurance Programme that "assists them in the maintenance of high professional standards and quality care of their clients." CMTO, 2003
Why Choose a Massage Therapist From SEMI?
SEMI's registered massage therapists use their knowledge of anatomy and physiology to combine traditional Swedish and modern massage therapy techniques with exercise and other therapies to treat patients. They also work as members of our sports medicine team, thus increasing the efficiency in the total rehabilitation of your injury or condition.
Is Massage Therapy Covered by Provincial Healthcare Plans?
No. However many private and workplace insurance policies do provide coverage. A referral by a M.D. may or may not be necessary, so please consult with your insurance provider for more information.
Are you seeking a registered massage therapist to treat a sports injury or condition? SEMI's massage therapists excel in their field. Contact us today to set up an appointment or consultation.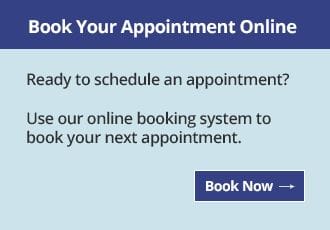 My Practitioner is amazing. Professional, friendly and knowledgeable. He treated my ailment and I am back to normal. I was so happy that he took the time to show that he really understood my injury...
Kaitlynn Dodge
Contact Us Today
We can help with your sports medicine or therapy needs.
Tip of the Month
Remember to stay hydrated in the summer months, especially when performing outdoor activity. Often when we are in the enjoying our time in the water while swimming, water skiing or simply floating we don't realize that we are sweating. Ensure you are consuming water regularly to keep fatigue at bay and promote injury recovery.