What Do Sports Medicine Doctors Do?
Posted by Douglas W. Stoddard MD, M Sp Med, Dip Sport Med, ES on 23 September 2016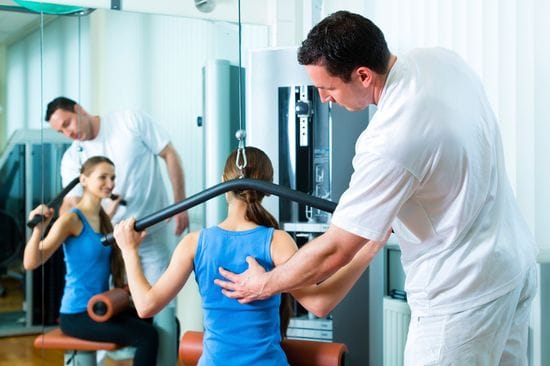 What is Sports Medicine, and When Do I Need a Sports Medicine Doctor?
Sports medicine, also sometimes referred to as sports and exercise medicine, is a branch of medicine that focuses on treating and preventing injuries related to sports and physical exercise. Sports medicine doctors specialize in the prevention, diagnostics and treatment of various injuries that are associated with athletics and other forms of exercise. Though sports medicine doctors frequently work with athletes, they can work with a variety of other patients as well. In fact, the name 'sports medicine' can be more aptly termed 'activity medicine', better reflecting this truth.
Sports medicine doctors may have additional expertise in orthopedic surgery, pediatrics, geriatrics, or general practice, among others. In order to become a sports medicine doctor, physicians ordinarily take 1-2 additional years of training after their primary training is complete.
Are there professional associations for sports medicine doctors in Canada?
In Canada, the Canadian Academy of Sports and Exercise Medicine (or CASEM) regulates the sports medicine profession. In order to become a sports medicine doctor, a physician must complete their MD at an accredited university. They must then finish post-graduate training, and finally a 1-2 year sports medicine fellowship. Afterwards, they must sit through their CASEM diploma in sports medicine to be accredited as a sports medicine physician in Canada.
What types of sports injuries do sports medicine doctors handle?
Sports medicine doctors diagnose and treat a variety of sports injuries. Some of the more common sports injuries that sports medicine doctors will treat include:
Concussions
A concussion occurs when the brain is moved harshly within the skull. The violent movement can cause symptoms such as: headache, nausea, confusion, dizziness, fatigue and vomiting. Concussions often occur during contact sports and other forms of rigorous exercise, making them a common domain for sports medicine doctors.
ACL Injuries
Your ACL, or anterior cruciate ligament, is one of 4 ligaments located in your knee. Knee injuries are common in a variety of sports. Though injuries can occur in many ways, ACL injuries are most likely to occur when the knee is twisted while the foot remains planted on the ground. You've probably heard of various athletes having a 'torn ACL.'
Ankle sprains
Much like an ACL injury, ankle sprains are common in a variety of sports. They can occur when the ligaments that hold your ankle bones in place are twisted or stretched beyond their normal capabilities.
Various muscle injuries
Muscle strains are one of the more common sports injuries, and occur when your muscles are torn when overextended. Muscle strains can occur in a variety of different muscles throughout the human body.
Foot injuries
Your feet are put under a lot of stress during physical activity, and as such there are many common injuries that can occur, including plantar fasciopathy, Achilles tendinopathy, and stress fractures.
Arthritis
Though it may not seem to fall under the 'sports' umbrella, like many of the injuries and conditions above, sports medicine doctors often treat patients with arthritis. Since sports medicine doctors are highly knowledgeable about the musculoskeletal system, treating arthritis is a natural extension of their expertise.
Are you seeking a qualified Toronto sports medicine doctor? SEMI is home to several experienced sports medicine doctors with wide ranging specialties. Contact SEMI today to learn more about our Toronto sports medicine team and our clinics in the GTA.

Author:
Douglas W. Stoddard MD, M Sp Med, Dip Sport Med, ES
About: Dr. Douglas Stoddard is a sports medicine physician and is the Medical Director of the Sports & Exercise Medicine Institute (SEMI). After receiving his medical degree from the University of Toronto, he trained in Australia at the Australian Institute of Sport in Canberra, obtaining his Master Degree in Sports Medicine. He is also a diplomat of the Canadian Academy of Sport and Exercise Medicine and has his focussed practice designation in Sport Medicine from the Ontario Medical Association. Dr. Stoddard is a consultant to the Canadian Military and has consulted with well over 30,000 unique patients in his career. Dr. Stoddard is constantly searching for new and promising therapies to help SEMI patients, and is responsible for developing the RegenerVate Medical Injection Therapy Program. He is married and the proud father of two boys, is an avid triathlete and occasional guitar player.