Rejuvenate Your Face with Plasma Rich Platelets
Posted by Douglas W. Stoddard MD, M Sp Med, Dip Sport Med, ES on 13 July 2015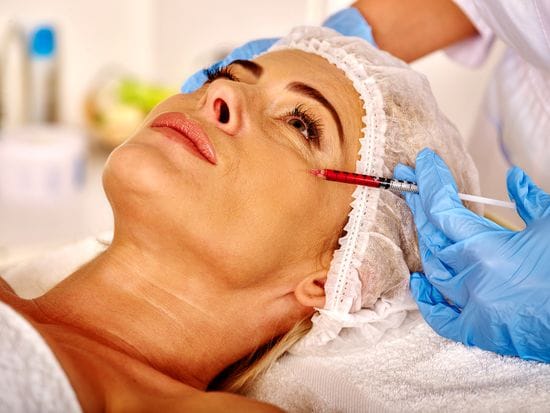 As we get older, our faces naturally lose fat and connective tissue, contributing to wrinkles and sunken areas, the hallmarks of facial aging. This also can be a problem for athletes and active individuals who have low body fat levels due to training and exercise.
SEMI is pleased to offer our Cosmetic Wellness and Facial Rejuvenation program, using Platelet Rich Plasma (PRP). PRP is a natural, safe, and lasting solution to age and activity-related wrinkles, and loss of facial volume/fat.
PRP is made by drawing a small amount of blood from your arm, and spinning the contents in a centrifuge. Platelets are cells in your blood and they contain numerous Platelet Derived Growth Factors (PDGF), which are proteins important for tissue growth and repair. These growth factors stimulate proliferation of fibroblasts and keratinocytes, producing collagen and keratin. PDGF have a significant role in blood vessel formation, the cellular division of fibroblasts (the most common cells in connective tissue), and in synthesizing the extracellular matrix and collagen. Collagen production has been linked to correcting the visible effects of wrinkles. Once made, the PRP mixture is injected into your facial skin and musculature to rejuvenate, lift and fill in the tissues and skin of the face.
What Results Can I Expect?
Improvement of skin texture, facial volume, and tone can be noticeable within three weeks and improvement continues for the next 6-8 months.
Is the Procedure Painful?
Numbing cream is applied to the face 25 minutes before the procedure, making the treatment very comfortable. Injected local anaesthetic may also be used. Most patients do not feel much, if any, sensation.
How Long is the Recovery Time?
Typically, there is little to no down time associated with the treatment. Some redness of the treated areas may last a day after treatment. Minor bruising may occur, but clears up in about a week (and can be concealed with cosmetics). Some swelling may also occur but tends to pass within 1-2 weeks. Normal activity can be resumed after 72 hours, but your face should be protected from the sun.
Is it PRP Facial Rejuvination Safe?
PRP skin treatments are extremely safe. Since we are using your own blood, there are virtually no negative reactions to these injections. Your doctor will explain all risks and answer all questions.
Are Other Injectables Used?
Yes, your doctor may also recommend other injectables that can help achieve the results you are after, including Botox and Juvaderm, among others.
Interested in learning more about our PRP facical rejuvenation treatments? Call SEMI today at 1-855-572-9177 to book an appointment or consultation!

Author:
Douglas W. Stoddard MD, M Sp Med, Dip Sport Med, ES
About: Dr. Douglas Stoddard is a sports medicine physician and is the Medical Director of the Sports & Exercise Medicine Institute (SEMI). After receiving his medical degree from the University of Toronto, he trained in Australia at the Australian Institute of Sport in Canberra, obtaining his Master Degree in Sports Medicine. He is also a diplomat of the Canadian Academy of Sport and Exercise Medicine and has his focussed practice designation in Sport Medicine from the Ontario Medical Association. Dr. Stoddard is a consultant to the Canadian Military and has consulted with well over 30,000 unique patients in his career. Dr. Stoddard is constantly searching for new and promising therapies to help SEMI patients, and is responsible for developing the RegenerVate Medical Injection Therapy Program. He is married and the proud father of two boys, is an avid triathlete and occasional guitar player.