Hamstring Strains And How To Combat Them
Posted by SEMI on 21 December 2018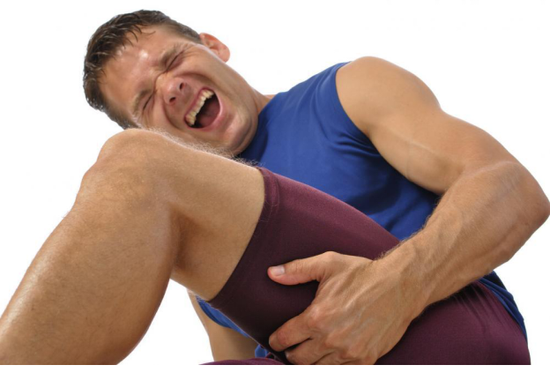 Hamstring strains are common sports injuries and can be severely painful. Athletes and sportspersons like runners, skaters, soccer and basketball players all experience hamstring strains. The injury can range from mild to severe, where the hamstring experiences a tear. The milder injury poses itself in the form of strains, which are easy to recover from and do not require injection therapy or surgical intervention to resolve the problem.
What Is A Hamstring Strain?
Hamstring strains occur due t, what is known as "muscle overload". The strain occurs when the hamstring is stretched beyond its capacity or is forced to contract with a level of force that supersedes it's fibre strength, , such as while sprinting or jumping.
Hamstring strain can occur due to several reasons. Among the primary reasons for hamstring strains are poor timing, too much stiffness while running as well as a history of a hamstring injury in the past.
Poor Timing
Poor timing in inter-muscular coordination in the athlete may lead to a hamstring strain. This may occur when the athlete is sprinting.
Stiffness
Stiff hamstrings while applying extraordinary force often leads to hamstring injuries as soon as the feet touch the ground.
History of Injury
Those who have experienced hamstring injuries in the past are also prone to the same in the future, according to studies.
Among the secondary reasons for the injury are poor mechanics during running, weak glutes and hamstrings, lack of a proper warm-up routine pre-exercise, improper training/training surfaces and fatigue.
What Are The Symptoms?
You may be experiencing a hamstring strain if you experience a sudden, sharp pain during exercise combined with a popping feeling. You may also experience pain in the back of your thigh while walking, bending or straightening the leg. Other symptoms may also include bruising.
Am I At Risk?
The biggest risk factor of a recurring hamstring strain is a history of hamstring injury. Each recurrence of the injury leaves an athlete more predisposed to the occurrence of a hamstring strain in the future. Other risk factors include increasing age and decreasing flexibility. Those over the age of 23 years are at a greater risk of developing hamstring injuries, according to a study.

What Are My Treatment Options?
Since hamstring strains are a milder form of hamstring injuries, they do not require patients to go in for surgical procedures. In fact, most patients, report feeling better after a few days of rest post-injury. Medical or physiotherapeutic interventions are, however, still recommended to determine the severity of the injury and provide appropriate guidelines.
Keep moving...muscles heal much better with movement. Avoid anti-inflammatory drugs as these may retard tissue healing! Ice or heat can be used subject to how these modalities make you feel-the truth is that there is very little science to guide the use of ice or heat.
In addition to this, your physiotherapist may prescribe stretching and strengthening exercise to protect the hamstring against strains in the future.
Sports & Exercise Medicine Institute clinics are greater Toronto area based sports medicine, physiotherapy and massage therapy clinics that offer a wide range of services such as stem cell transplant, sports medicine physicians, sports podiatry and acupuncture, among others.
To learn more about us, get in touch with us by calling at 1-844-223-7364. Our services are offered in the greater Toronto area at Sheppard, St. Clair and Thornhill.