Acupuncture for Anxiety
Posted by Douglas W. Stoddard MD, M Sp Med, Dip Sport Med, ES on 6 July 2018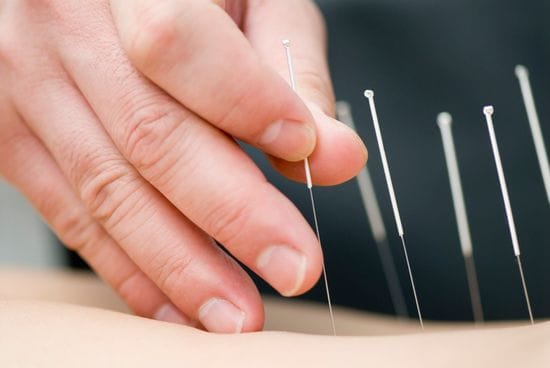 Through advancements in technology such as the internet and cellular devices, we have instant access to a wealth of information at our fingertips. Yet, for all the benefits it provides, it has become a major force of distraction and interruption in our daily lives.
We continue to delve into social media as we progress to a solitary state of mind, lessening our face to face interactions.
Our job turns us into a workaholic as we continue to live in a busy and fast unhumanised environment. Your boss sees only his/her business, family & friends depend on your support, and suddenly you're struck with these symptoms:
Muscle tension, trembling
Feeling restless or on edge
Fast heartbeat, tachycardia
Fast or troubled breathing
Stomach upset
Indigestion
Difficulty concentrating
Headache
Sweating
Fatigue
Irritability
Trouble falling asleep or staying asleep
These are telltale signs that you may have anxiety!
What is Anxiety?
Anxiety disorders affect 40 million people in the United States. It is the most common group of mental illnesses in the country. However, only 36.9 per cent of people with the condition receive treatment. (1)
The American Psychological Association (APA) defines anxiety as "an emotion characterized by feelings of tension, worried thoughts and physical changes like increased blood pressure." (1)
It is important to know the difference between normal feelings of anxiety and an anxiety disorder that requires medical attention. (1)
Anxiety disorders can be classified into six main types. These include: Generalized anxiety disorder (GAD), Panic disorder, Phobia, Social anxiety disorder, Obsessive-compulsive disorder (OCD), Post-traumatic stress disorder (PTSD), Separation anxiety disorder. (1)
Acupuncture for Anxiety
There are many options that may help you overcome anxiety, and acupuncture for anxiety may be a low-risk treatment option for treating this condition.
Acupuncture is a form of alternative medicine in which thin needles are inserted into the body. It is a key component of traditional Chinese medicine (TCM) that views anxiety not simply as a mental anguish, but more as an organ system dysfunction.
According to TMC, acupuncture works by regulating the Qi flow in the body. Qi flows through a network of energy pathways called meridians. Any obstruction to the flow of Qi may cause a different symptom. An Acupuncturist practitioner restores the flow of Qi by inserting sterilized long and thin needles into specific acupuncture points that regulates the body's chemical balance naturally. Through the activation of these points, one can regain their balance and a sense of wellbeing.
In addition, acupuncture improves the circulation of blood throughout the body, which oxygenates the tissues and cycles out chemical waste. The calming nature of acupuncture also decreases heart rate, lowers blood pressure thus causing the muscles to relax.
Acupuncture needles are usually left in for 20 to 50 minutes. An average of 10 or more acupuncture points are chosen. It is important to note that most of these conditions require an initial treatment protocol of 8 or more sessions. Once a significant improvement is reached, you can then move to a maintenance schedule.
In your first appointment, your acupuncturist will assess which symptoms you're looking to treat. They'll also ask about your medical history, and any other health concerns you have and answer any question you may have regarding the acupuncture and the treatment.
---
If you're looking for an alternative solution to your anxiety, please read more about our acupuncture services, or schedule an appointment online at one of our three sports clinics in Toronto.
(1): https://www.medicalnewstoday.com/info/anxiety/what-causes-anxiety.php

Author:
Douglas W. Stoddard MD, M Sp Med, Dip Sport Med, ES
About: Dr. Douglas Stoddard is a sports medicine physician and is the Medical Director of the Sports & Exercise Medicine Institute (SEMI). After receiving his medical degree from the University of Toronto, he trained in Australia at the Australian Institute of Sport in Canberra, obtaining his Master Degree in Sports Medicine. He is also a diplomat of the Canadian Academy of Sport and Exercise Medicine and has his focussed practice designation in Sport Medicine from the Ontario Medical Association. Dr. Stoddard is a consultant to the Canadian Military and has consulted with well over 30,000 unique patients in his career. Dr. Stoddard is constantly searching for new and promising therapies to help SEMI patients, and is responsible for developing the RegenerVate Medical Injection Therapy Program. He is married and the proud father of two boys, is an avid triathlete and occasional guitar player.